Have you ever thought about the power of Youtube Marketing? Youtube is a great way to reach your target audience and can be an absolute game-changer in business. In 2023, there will be even more ways to harness the power of Youtube! Let's take a look at what you can expect in this era of YouTube. YouTube Marketing will become more popular than ever, and it won't go away anytime soon.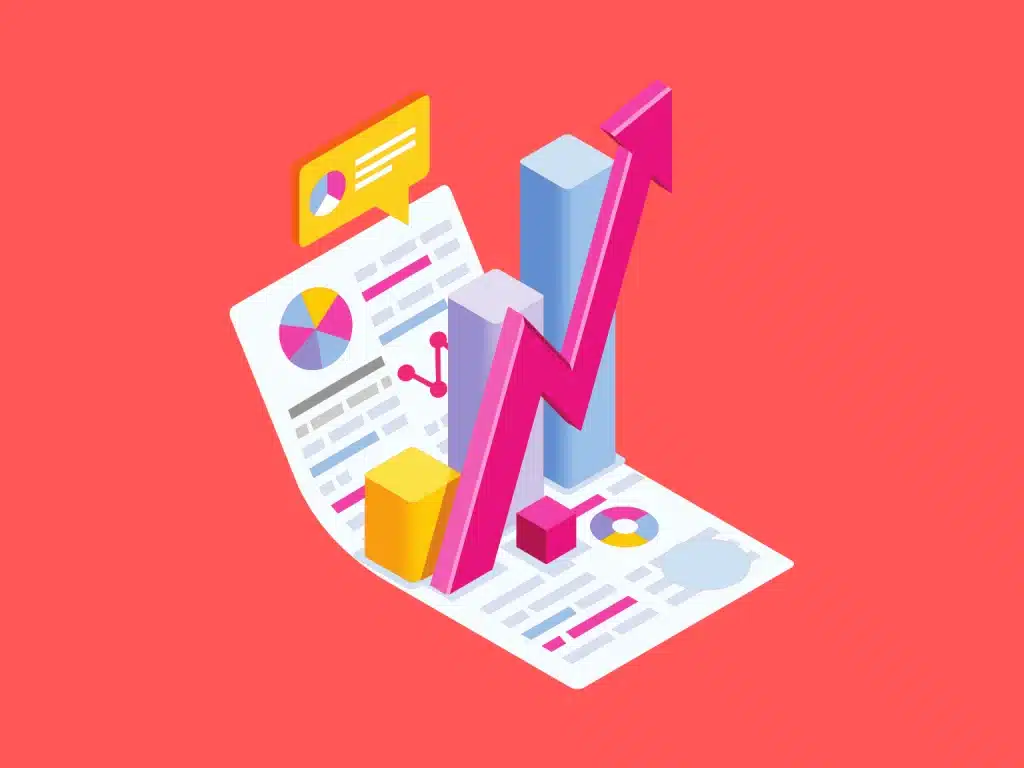 More people are trying to build a business online, so they will need a platform to connect with potential customers. This is an essential ingredient in building a brand online. This is the reason why Youtube Marketing has no boundaries. A company can target any industry with Youtube.
Youtube Marketing is all about building relationships with your audience and is a great way to build trust with your potential customers.
Today we are going to see exactly everything you need to know about Youtube Marketing in 2023.
Let's get right into it!
What is YouTube Marketing
YouTube is one of the biggest websites in the world, with over a billion users visiting the site every single month. It has evolved into a social network, a video platform, and a search engine all in one. As a result, YouTube is one of the most powerful marketing channels out there. With a little bit of creativity and hard work, you can use YouTube as an avenue to build your brand, connect with your audience, and grow your business.
There are a lot of benefits to marketing on YouTube, including the ability to build a loyal audience, drive traffic to your site, and increase your brand awareness. The power of YouTube can be a great asset to your business, but only if you know how to harness it. That's where YouTube marketing comes in.
YouTube marketing is the process of creating and executing video content that is intended to build your brand and generate leads.
Some benefits of Youtube Marketing
As long as you properly meet your audience's needs, you're guaranteed to find interested potential clients on YouTube. Check out a few YouTube statistics below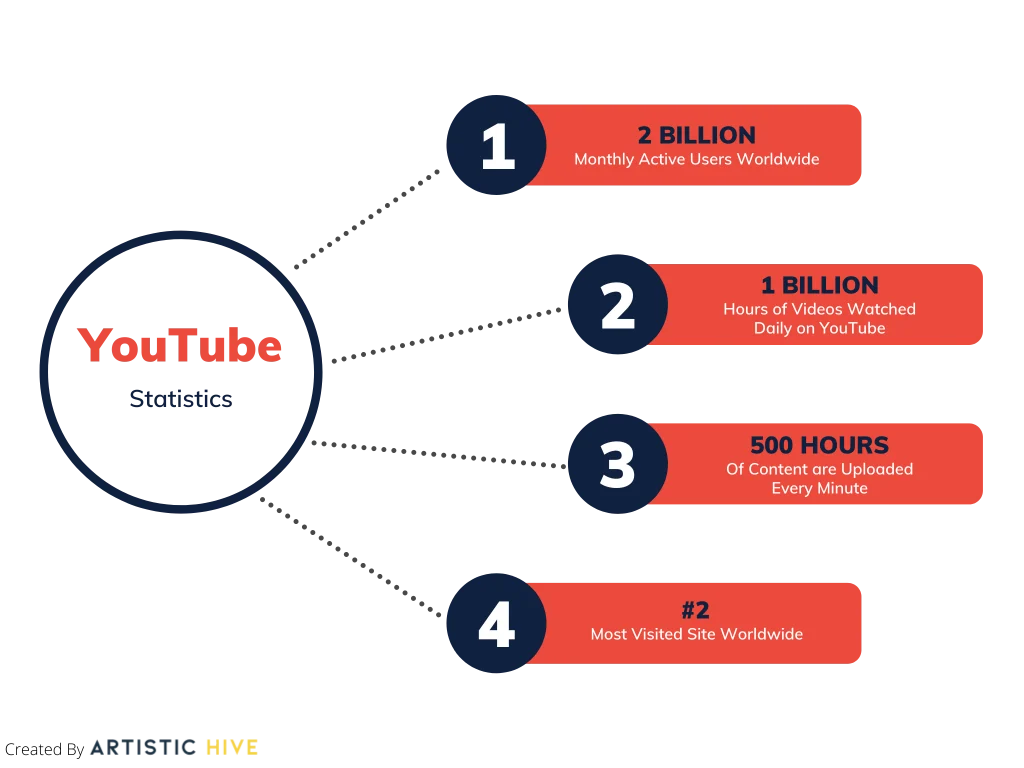 Cost effective way to reach new customers
Youtube has been growing exponentially, with an outstanding 5 billion videos watched every single day! This is so far much more traffic than any other platform.
More visibility on google
Videos usually appear ahead of other kinds of content on Google's search results pages. So the more relevant content you publish, the more visibility you are going to have on Google as well.
Build an email list from youtube
With the different types of social media available today, it is crucial to keep in mind that email marketing still remains one of the most effective ways for businesses to communicate with potential and current customers.
Whether you're emailing an upcoming event, a new product launch, or even just a simple sale advertisement, most people would rather receive your message in their inbox than be bombarded by notifications on Facebook and Instagram.
These are some of the most efficient ways to start building an email list on YouTube:
Start using Lead Magnets
Use Annotations
Add Cards
YouTube Ads
How to Promote Yourself on YouTube
In 2018, YouTube became the go-to place for everything from makeup tutorials to vlogging. One of the best ways to promote yourself on YouTube is by creating content that makes you unique and valuable, while also resonating with your audience. Since people watch videos for a wide variety of reasons, it's important to create content that provides interesting insights and educational value.
It's important to know which type of content works well on YouTube, as the platform is constantly evolving.
Keep in mind that the content you're posting should be in line with your channel's brand. For example, if your channel is for makeup tutorials and you are posting makeup tutorials, you should link to makeup tutorials you've previously posted.
Tips to make sure every video you post is Optimized
Start with a catchy title for your video
Use a captivating thumbnail
Include keywords in the video descriptions and tags
Upload high quality videos
Engage viewers with your comment section
Promoting Your Company's Brand on YouTube
If you own a business, you know that creating and sharing content is one of the most important strategies for growth and success. Today, consumers are more connected than ever, and businesses are finding new ways to create and share their brand's content to build relationships, generate sales, and build awareness.
One of the best ways to promote your brand online is through YouTube. With more than a billion users, YouTube is the perfect platform to build an audience, promote your business, and connect with prospects and customers.
If you take the time to plan your video content, you will have a platform for promoting products, services and creating awareness of your company. The benefits are plenty which is why more businesses are making the investment. You'll be able to connect with new customers, promote your business and build a reputation for your brand.
The best way to get more views for your videos is to connect with your core audience and promote your videos on the platform. One way to grow your YouTube channel and increase views is to connect and collaborate with other YouTube channels. You can share your videos, work together and watch each other's videos. This can lead to more views and increased engagement.
Checklist to efficiently promote your brand on Youtube
Figure Out the Video Format that works best for you and your brand
There isn't just one correct format for an effective video. Some styles work better for certain niches. And others will resonate more with your audience.
These are some video styles you could adopt
Interviews (such as Podcasts)
Screen-share Tutorials
How-to Tutorials
Explainer Videos
Vlog
Product review
Create Videos and be consistent
You don't have to buy expensive gear to start posting on youtube and promote your brand. Nowadays our phones are able to capture incredible high-quality videos. Consider using a tripod to offer the camera stability also. You can then use basic video editing software to enhance titles and edit out mistakes or switch between distinct scenes.
Aim to make each video at least 3-4 minutes long. But always check what your competition is doing and see what's working for them.
One of the main factors that prevent people from succeeding on YouTube is lacking of Time Management and therefore consistency. Being consistent is a must when it comes to YouTube. If you follow all these steps and keep doing it over a long period of time, you will be successful!
Use Keywords
Always use keywords related to what the video is about. Having relevant keywords in the description will tell the search engine what the video's subject is and it will direct viewers searching for content like yours to it.
Add Effective CTA (Call To Action)
The ultimate goal of your YouTube videos is to attract viewers who then take some kind of action that brings them closer to becoming your customer. Usually, you don't directly sell something in a YouTube video. Instead, you're generating leads that you can follow up with on a frequent basis.
How to Monetize your Videos on YouTube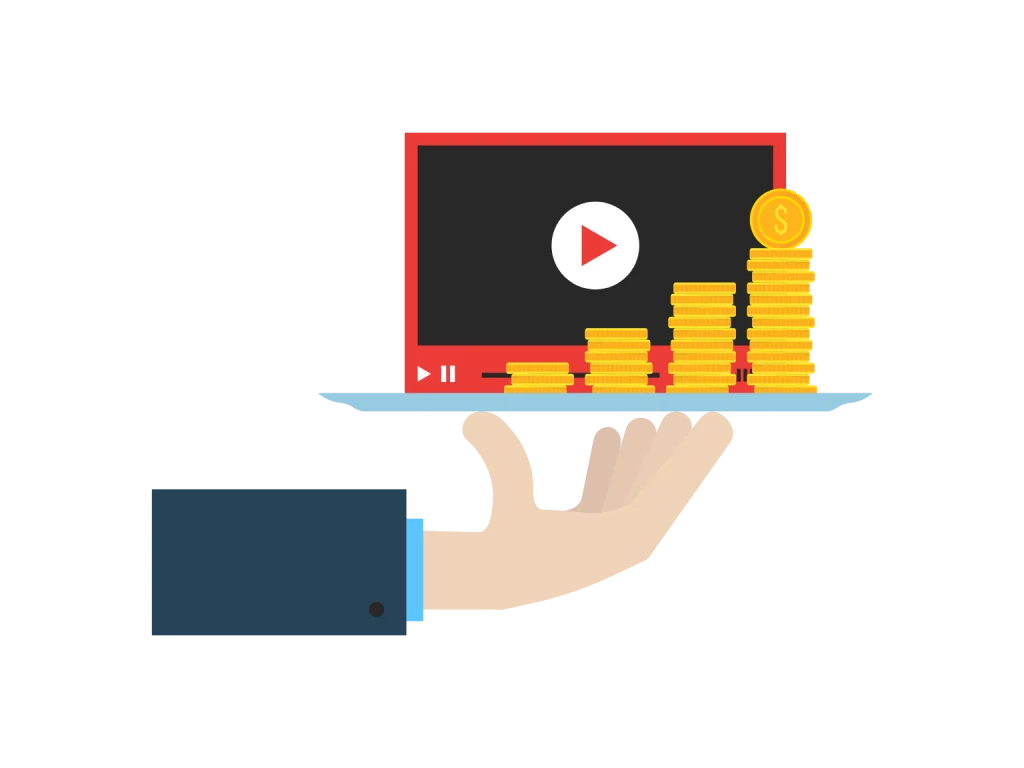 YouTube is one of the most popular social media platforms in the world. The site has over 1.9 billion signed-in users who watch around 1 billion hours of video every day. With statistics like these, it's no wonder that businesses are looking for ways to make money off YouTube videos.
One way you can monetize your videos on YouTube is through Google Adsense, which allows you to display ads on your videos in an effort to generate revenue. First, you'll need to create a Google Adsense account. Once you've done this, you can begin creating your ads.
Conclusion
In conclusion, youtube marketing is a great way to promote your business and your products.
– Youtube Marketing has been the most effective form of marketing for small businesses over the last decade.
– The benefits of youtube marketing are that it is easy, free, and fast.
– Anyone can sign up for youtube and start making videos about their business or product with little to no experience.
I hope you have found this article interesting and helpful and if you have any questions feel free to comment below!