It doesn't have to be your birthday to have fun with a disposable camera and learn how to get a disposable camera developed. Over the past few years, people have been taking more and more selfies. The problem is that not many people are excited about prints anymore.
Especially when there are so many other options these days, including digital cameras or social media sites like Instagram or Facebook. However, there are still some good reasons to use disposable cameras.
Ever since modern technology has been invented, there are so many ways that pictures can be taken. You can use your iPhone or go to a professional photographer to develop your pictures.
However, there are still some people who prefer having their pictures developed in a more personal way- by using disposable cameras. There are many different types of disposable cameras that are available, and each has its own special feature.
Today we are going to see how to develop a disposable camera and the most common mistakes to avoid.
Let's dive into it!
What is a disposable camera?
A disposable camera is a camera that once it is used, it cannot be re-used. They are generally the size of a pack of gum, so they are easy to take with you wherever you go.
The great thing about disposable film cameras is that they are affordable and generally come with 26 exposures.
They can be used for a variety of reasons, such as taking pictures of friends and family, capturing a special moment, or even for your business.
There are many ways that you can get your disposable film camera developed, both online and in-store.
Once you have taken all your pictures and the film has been developed, you can trade them in for a fresh new one and start taking some more.
Some disposable cameras are more complicated than others, and we can break them down into different categories.
There are mainly 3 categories of disposable cameras.
1) Color Disposable Cameras
Kodak Fun Saver – Price 19.98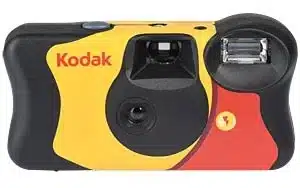 Lomo 400 Simple Use – Price $34.99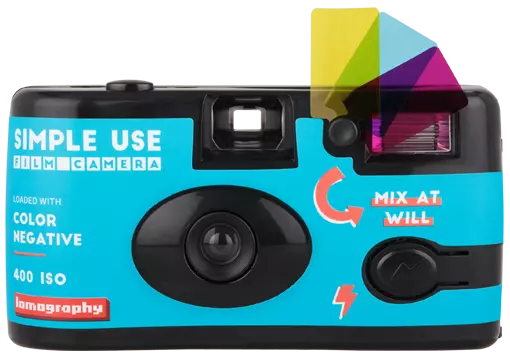 LomoChrome Purple Simple Use – Price $29.98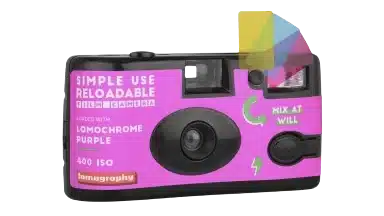 2) Black and White Disposable Cameras
Ilford Single HP5 Use – Price $27.95 (Pack of 3)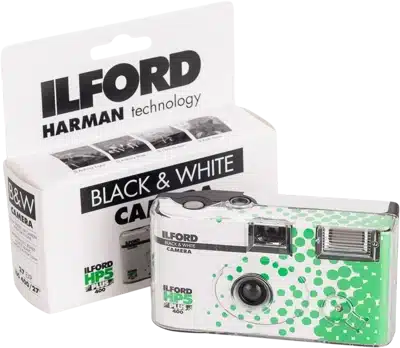 Ilford Single XP2 Use – Price $19.98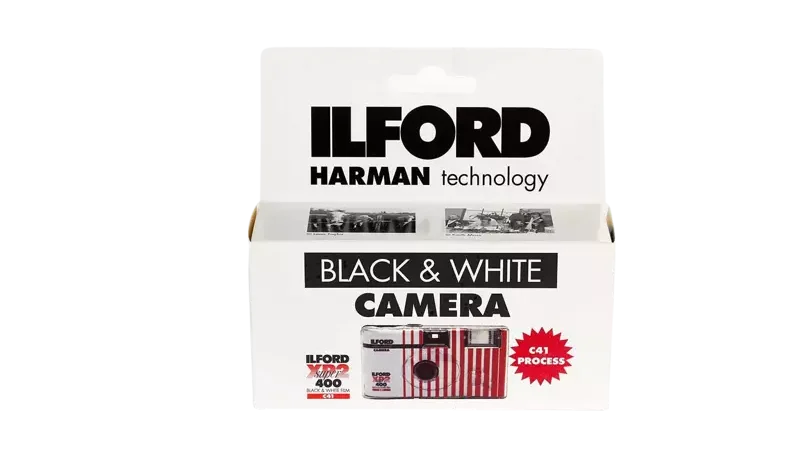 3) Waterproof Disposable Cameras
FujiFilm Waterproof Quick Snap – Price $24.98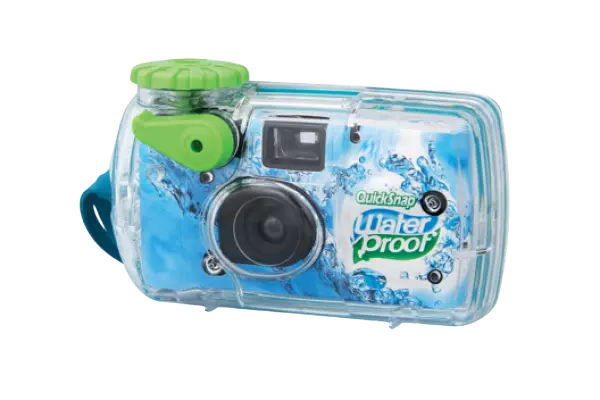 Kodak Water & Sport Waterproof – Price $23.98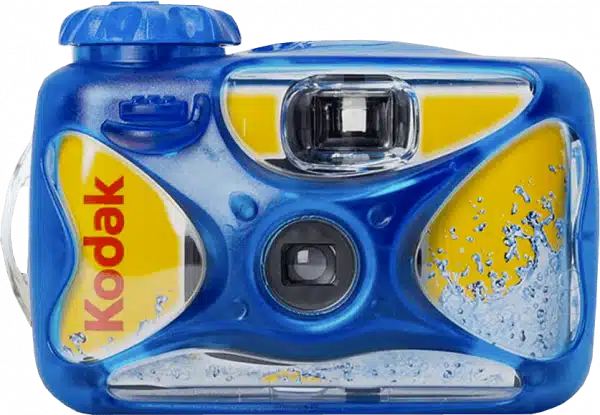 These cameras are usually inexpensive, but can still produce high-quality photos.
A disposable camera typically costs between $10 to $20 each and most people buy them at gas stations, convenience stores, or photography stores.
When finished with the photo roll, the film is sent to a developer to have it developed.
How to Get a Disposable Camera Developed
If you are searching for a place near you to develop your disposable camera there are probably several options available.
If you are looking for a standard quality of film development with any kind of custom development, the following are perfect options for you.
CVS
Cvs has a Film Development department and you can easily drop your disposable camera and get your printed and scanned images some days later.
Price: $24 per film roll
Digital Scans Included: Yes
Prints Included: Yes, prints on 4″x6″ Photo Paper
Negative Returned: No
Walgreens
Walgreens offers a film processing service as well and it is very similar to the one CVS is offering but doesn't include prints.
Price: $14.99 per film roll
Scans Included: Yes
Prints Included: No, available at an additional cost
Negative Returned: No
Walmart
Walmart offers a great film processing service and it is so far the one that allows more customizations in terms of film processing.
Price: $7.96 per 12-exposure film roll
Scans Included: Yes
Prints Included: No, available at an additional cost
Negative Returned: No
If you are looking for a place online to develop your film roll I have one place I have tried several times that I would suggest to you.
The Darkroom
The Darkroom is definitely one of my top recommendations for film processing online. Their packages start at $15 and on top of that, they will give you back the negatives as well!
This is what is included in the basic package:
Small-sized scans (good for web only)
Medium-sized scans (great for small prints) add $3
Large-sized high resolution scans (perfect for large prints) add $8
Color Prints (4″x6″) add $8
Film Negatives are returned
Conclusion
Disposable cameras are a fun and creative way to experiment with film photography as well as with colors and how they change on every film negative. Since you have only a limited number of shots per camera you have to fully understand how composition and color theory work in order to get the best out of your pictures.
One aspect I would try to experiment on is color palettes and how different types of colors work together and in particular on a film camera.
I hope you have found all of the answers you were looking for and now you are ready to make the right decisions to develop your disposable camera!
If you are interested in improving your photography skills check out this article to learn 5 practical tips on how to take better pictures starting today!
Please comment below if you have any questions or if you think I should add some services to the article!
Frequently Asked Questions
How much does it cost to develop film on a disposable camera?
Developing a disposable film camera typically costs between $10 to $20. However, the price may vary depending on the type of disposable camera and the photo processing service you use.
Are all disposable cameras developed the same way?
No, there are three different types of disposable cameras: color film, black and white, and waterproof. The process for developing each type of camera may vary.
Do I need to develop my disposable camera right away?
No, disposable cameras can be developed weeks or even months after taking the photos. However, developing sooner rather than later is recommended in order to avoid any lost or damaged photos.
Can I develop my disposable camera at home?
It is possible to develop a disposable camera at home, but it requires the use of a darkroom. Home development kits are also available, but they can be expensive and time-consuming.
Can I have my disposable camera developed online?
Yes, there are a number of online photo processing services that will develop disposable cameras. Most services offer scans and prints of the photos, as well as negatives of the film roll.