Pinterest is a social media site with a variety of different boards based on interests, such as cooking, fashion, and fitness. Most people use Pinterest to share their own content and explore other people's content. However, going viral on Pinterest can take creativity and a lot of time.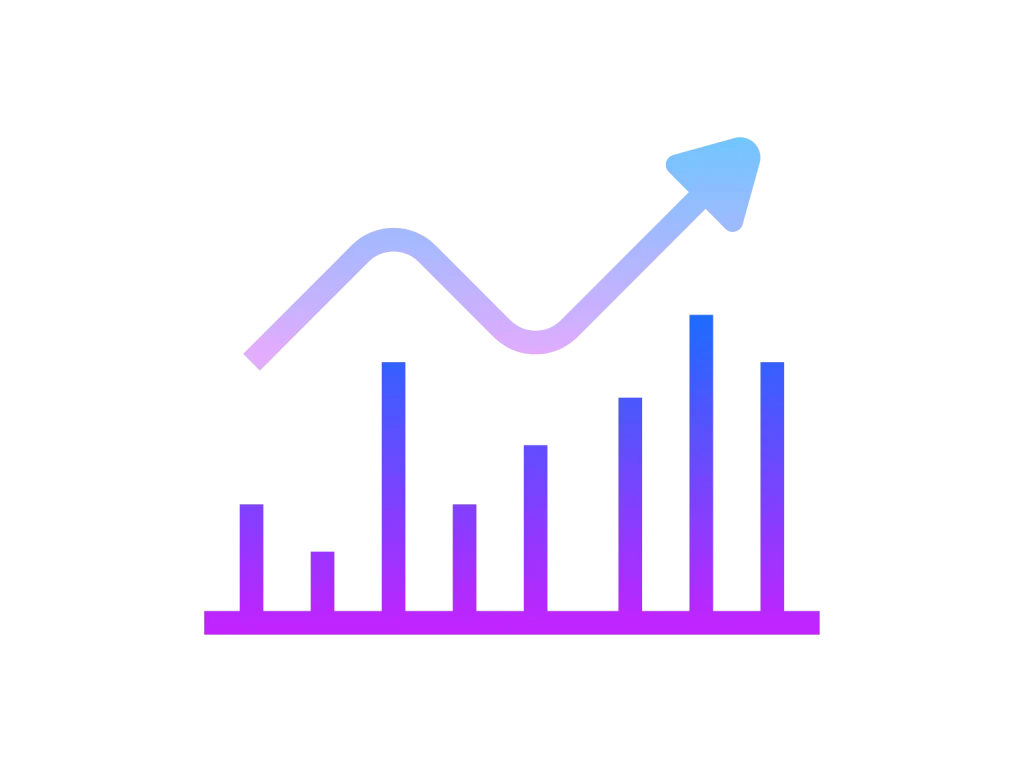 The best way to go viral on Pinterest is by offering something that's relevant to the community or topic you're pinning about. As a user of Pinterest, there are many key factors in making your pins go viral. These include:
Quality content: Pinterest is the same as Instagram and Tumblr, in that it is all about the quality of the content. Your pins should be beautiful and relevant as well as interesting.
Timing: You only have a few seconds to capture a visitor's attention. If you want to go viral, you need to make a good first impression. You can choose when you pin your content, whether it's early in the morning or at night.
Hashtags: If you pin about a topic that has a relevant hashtag, you can increase the likelihood that your pin will appear in a group of people that are interested in that topic.
Promote: Promoting your content is the most important aspect of going viral on Pinterest. You can do this by sharing your pins on social media sites like Facebook and Twitter.
In this article, we are going to explore every single one of these aspects and learn how to go viral on Pinterest!
Let's get right into it!
What is Pinterest and how to find your audience
When you think about what social media site to spend your time on, you might not have thought about Pinterest. But it is one of the most popular social media sites with people spending two hours per day on the site. This article will discuss how to find your audience and how to go viral on Pinterest.
In order to learn how to find your audience on Pinterest you need to understand:
1. How people use Pinterest and what interests them
The first step to going viral on Pinterest is to analyze people's behavior on the site and figure out what interests them. You need to understand how people use the site. Do they use the site for leisure or for work? If they use the site for work, you need to learn how to find people in specific demographics. For example, if you are marketing a travel agency, you are going to be targeting a specific age group. You need to learn how the people in this age group use the site as well. You need to make sure that your pins are relevant to what they are interested in.
2. Specific demographics on Pinterest
Another important aspect of going viral is to learn who your audience is. You need to know if people are interested in a specific topic. If this is the case, you need to find specific demographics who are interested in that topic. You can use sites such as [http://www.searchenginenow.com/top-10-demographics-on-Pinterest/ ] to learn what kind of demographics are interested in what you are interested in.
3. If there are any specific topics that people are interested in
Pinterest is a visual site, where people typically like to look at images and videos. This is why you need to make sure that you are creating quality pins. There are a lot of people who use Pinterest now and many of them are not even aware that you can create a board and pin images and videos to it.
How to Go Viral on Pinterest
Quality content is key for any blog, website, or social media account. In order to go viral on Pinterest, there are a few things to keep in mind.
First, pin your best content as often as possible. This way those who have been following you from the start will have something new to look at and share with their followers.
Also, try to post a variety of different images that don't seem repetitive.
A social media company needs to provide quality content in order to reach thousands of people in a short time. This is why many Pinterest users are able to go viral in an instant. Pinterest is all about the pictures. You have to make sure the image you pin has a nice visual appeal. You want to make sure that everyone will be able to count out points that you made for your pin as they scroll down.
Optimize for search engines
With Pinterest's growing popularity as a social networking site, it may be your best chance at going viral. In order to optimize for Pinterest, you need to make sure your content is shareable and visually appealing. The more people pin your content, the more likely it is to go viral. Pinterest is really user-driven.
These are 3 tips you should follow to optimize every pin you post.
Use photos that are high quality. Pinterest will only push Pins with high quality content. If you use a low resolution image Pinterest will pretty much never push your post.
Make sure you include a catchy caption
Use hashtags when sharing
Use links to redirect your audience.
A good strategy to adopt when including a link in the pin is to make sure to track that link to see how many people click on it. At Artistic Hive we offer a Free Premium Tool to shorten and customize your links and keep track of all the analytics. Click here to sign up and keep track of everything!
If you have never used Pinterest before, check out this article for a step-by-step tutorial on how to set up your account correctly.
Timing: What to post when
Timing is everything. Would you want to be the first one on the block to have a new Halloween costume? Or would you rather be one of the last few people to have just ordered it? The same principle applies to social media.
The day of the week also makes a difference. A recent study found that Monday mornings are typically when people post their most popular content. According to a study by Small Business Trends, users typically post at the following times of the day: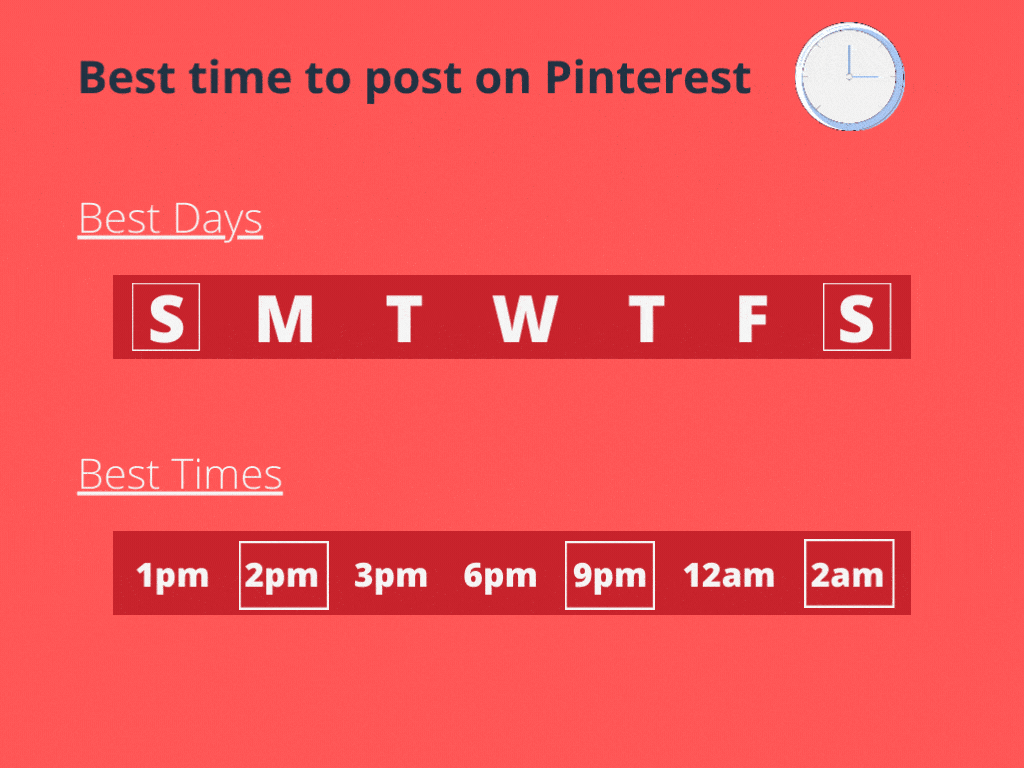 Use Relevant Hashtags
In order to gain a strong following on social media, it is important to take advantage of the tools provided. On Twitter and other platforms, hashtags help users find trending content and connect with like-minded people. When used correctly, hashtags can make your content go viral on Pinterest and Facebook too!
#Hashtags are one of the most popular ways to get your message seen. A study done by AdWeek showed that several brands and businesses were able to see up to a 300% increase in engagement on social media when using the right hashtags. But you can't just throw any hashtag in there that you feel like. You should use a hashtag that is relevant to your marketing message, or one that matches the product or service.
It is important to note that people don't always use the same hashtags as you. You may want to use #pinterest, but someone else may be using #pinterestpics. If you plan to be on Pinterest for the long haul, you will need to keep up with trends and incorporate hashtags and keywords into your descriptions and pins. Use the right hashtags for Pinterest, Instagram, and other platforms to ensure maximum shares!
Another great way to use hashtags to get noticed on Pinterest is to use them correctly. Never use more than five hashtags in total. It is best to use two or three hashtags on Pinterest. A single hashtag will get more attention than a long list of hashtags. Keep your hashtags relevant to your topic.
Do not be lazy and use the same hashtag for all of your posts. It is a lot easier to go back and use the hashtag again and again than it is to use multiple hashtags for each post. You can also use hashtags to find inspiration. Pinterest is full of beautiful images and people who are pinning their favorite images to share with their followers. Look at the images they are pinning, and you'll often find some great hashtags as well.
Promote your pins
The best way to get more users to your profile is by promoting pins. There are several ways to do this for free:
Ask your followers to share your pins. Use the "Share" feature on Pinterest and ask them to share your pins. You can also send them a message and ask them to share your pins. Create a call-to-action pin and encourage people to follow you.
Create themed boards and pin different images based on the theme. Use images that express your brand's personality. Pin images from Instagram and other platforms that relate to your Pinterest board. Simply tag your images on Pinterest with #pinterestpics or something similar. You can also use the hashtags #pinterestpics and #instagrampics.
Join groups. There are many groups on Pinterest where you can share content and collaborate with other brands. Join groups that are relevant to your niche. You can do this by searching for specific groups related to your industry. You can also follow relevant brands and see what they are pinning.
Be consistent. If you are consistent with your pins, other users will follow you and your Pinterest business will grow. Put your best images on your profile and on your most popular boards.
Conclusion
The popularity of Pinterest has grown exponentially in recent years. It went from having 5 million users to over 450 million every month by the end of 2021. And while many businesses are still trying to figure out how to make this social networking site work for them, it's never too late to get started. If you haven't started using Pinterest yet, it's the perfect platform for small businesses. It's easy to use, and if you're consistent with your pins, your followers will increase and your presence on the platform as well. And best of all, it's free to use.
Thank you for reading!
If you have any questions comment down below and we will answer as soon as possible!